Intensive Care Unit has six private rooms and a total of 11 beds to provide special healthcare services to critical-ill patients.
Our Unit has been providing service to critically ill patients for over 30 years. To ensure our patients in receive optimal care, we have been continuously updating medical monitoring system and equipment over the years. 24-hours intensive nursing care is rendered by our qualified and experienced nursing team. We have an integrated team of paramedic, nurses and doctors working closely together. Our nurse to patient ratio is high to ensure the provision of high level of safety as well as high quality care and psychological support.
We offer different types of critical care monitoring and treatments, which include:
Haemodynamic monitoring, diagnostic ultrasound and cardiovascular treatments for patients with conditions of heart attack, angina, irregular heartbeat, heart failure and post cardiac surgery care.
Respiratory monitoring, mechanical ventilation and diagnostic pulmonary service such as bronchoscopy for patients with conditions of respiratory failure and post thoracic surgery care.
Brain monitoring and treatment for patients who have head injuries, stroke or post neurosurgery care.
Renal replacement therapy for patients with conditions of acute renal failure, chronic renal failure or autoimmune disease.
Telemetry for 24-hour ECG recording system for remote-monitoring of patient's cardiac rhythm.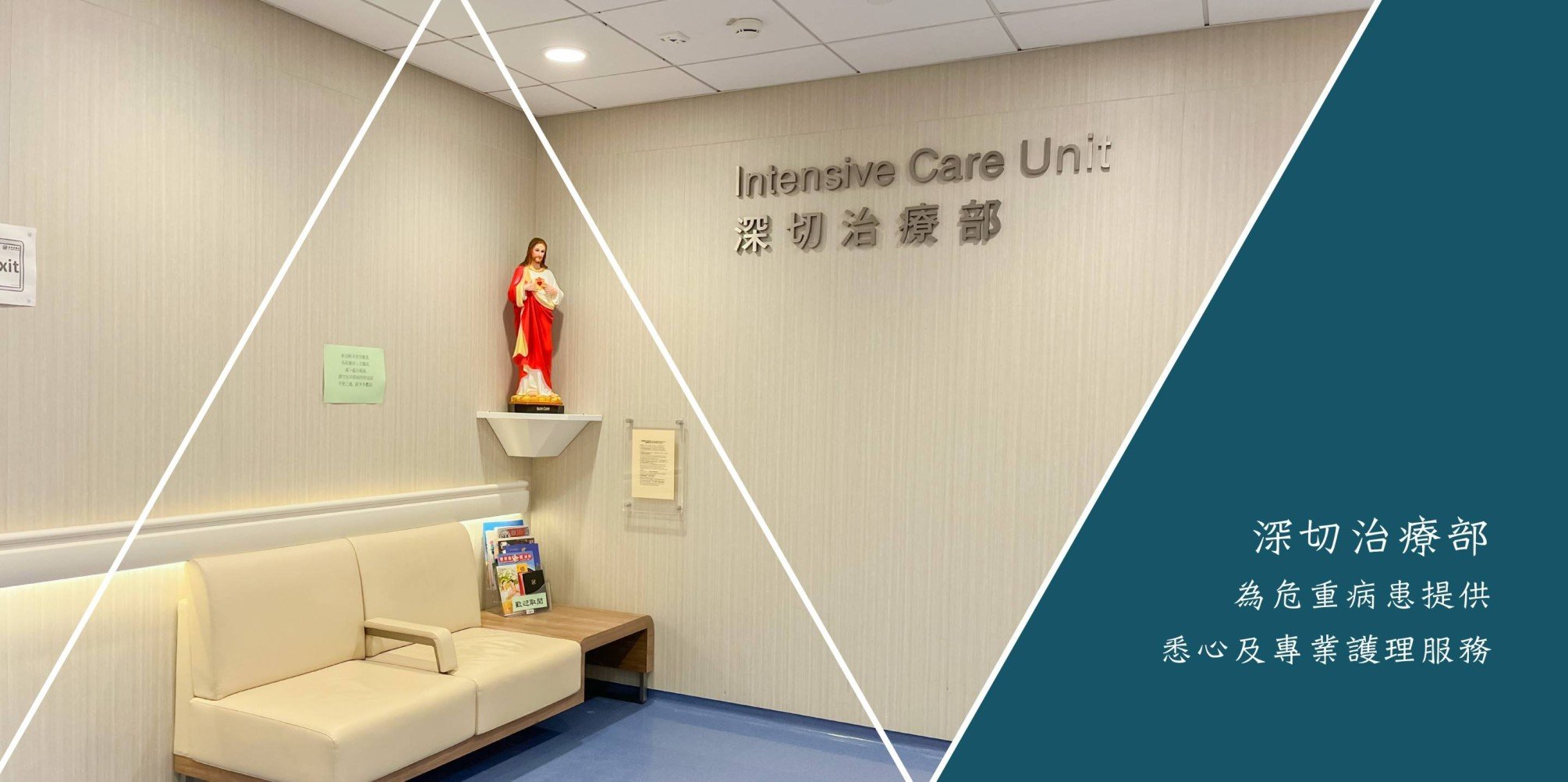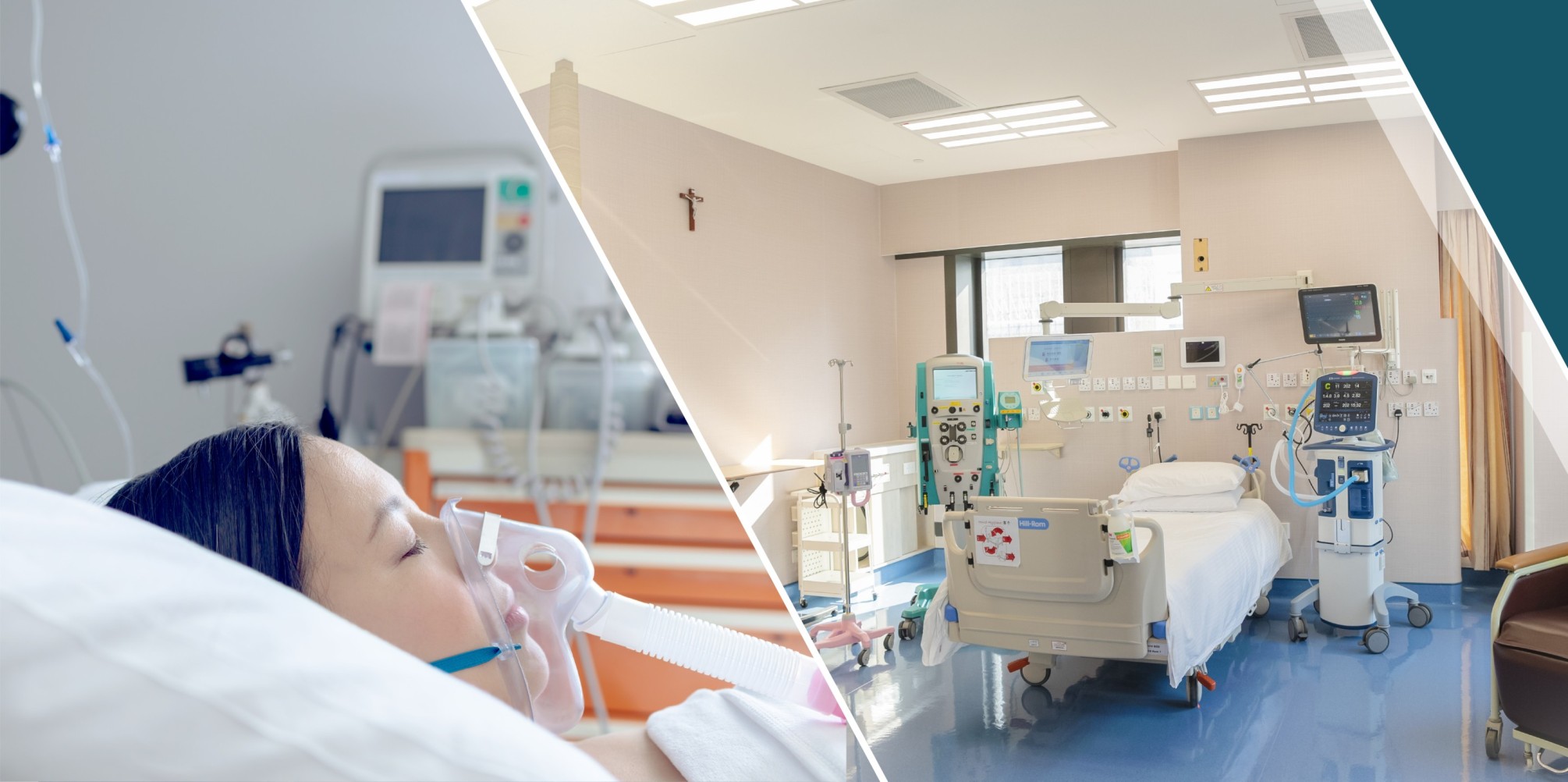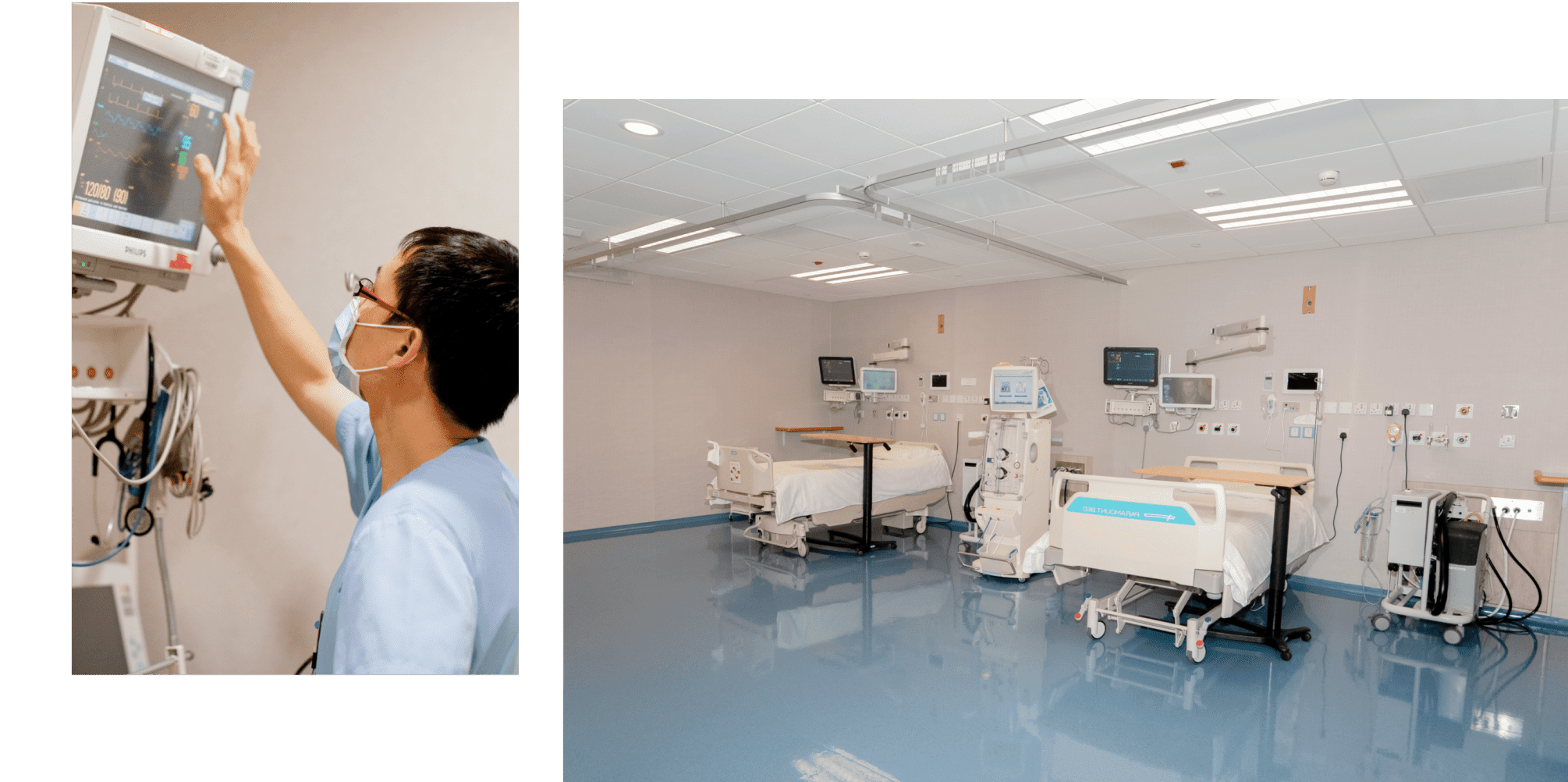 *
The bed-side terminal can allow the doctors and our nurses to show the patient's clinical information and it also provides entertainment facilities including TV, radio and internet services are readily available.
A total of eleven beds are available, each has installed a sophisticated monitoring system and mechanical ventilator.
Close-circuit television monitoring system is installed, enabling continuous observation of patient's condition at bedside or at the nurse station.
Each private room is equipped with television, telephone, storage cabinet.
All patients can enjoy free wireless broadband internet service.
Notes for patients and visitors
Contact Us
Location: Main Block 4/F
Tel: 2890 6008
Fax: 2837 5263

Remarks:
Appointment Policy:
- By Appointment Only

Arrangement for Black Rainstorm signal or Typhoon Signal No.8 or above:
All service remains unchanged

Visiting Hours
Daily: 9:00am to 2:00pm, 4:00pm to 9:00pm
Visitors Note
We offer a safe and quiet environment to ensure our patients have adequate rest in their healing process. Visitors are advised to take note of the following items:
Visitors are suggested to visit during the visiting hours, special arrangement should be made with our nursing staff for any out-of-hours visit.
Do not use your cellular phone inside the ward compartment to avoid interference to our medical machines.
Remember to wear the mask, wash hands before and after each visit.
To wait at the waiting area patiently during doctor's round and nursing procedure.
Do not touch any medical equipment, lines or tubings that are attached to the patients or patients' surgical wounds.
Only 2 visitors are permitted at a time for each visit.
Visitor under 12 years of age are not recommended.