Our 24-Hour Outpatient Department offers comprehensive general outpatient services around the clock every day. No prior appointment is required. Patients should register at the 24-Hour Outpatient Department for consultation upon arrival at the hospital Main Block ground floor. Accident & Emergency Service is not available.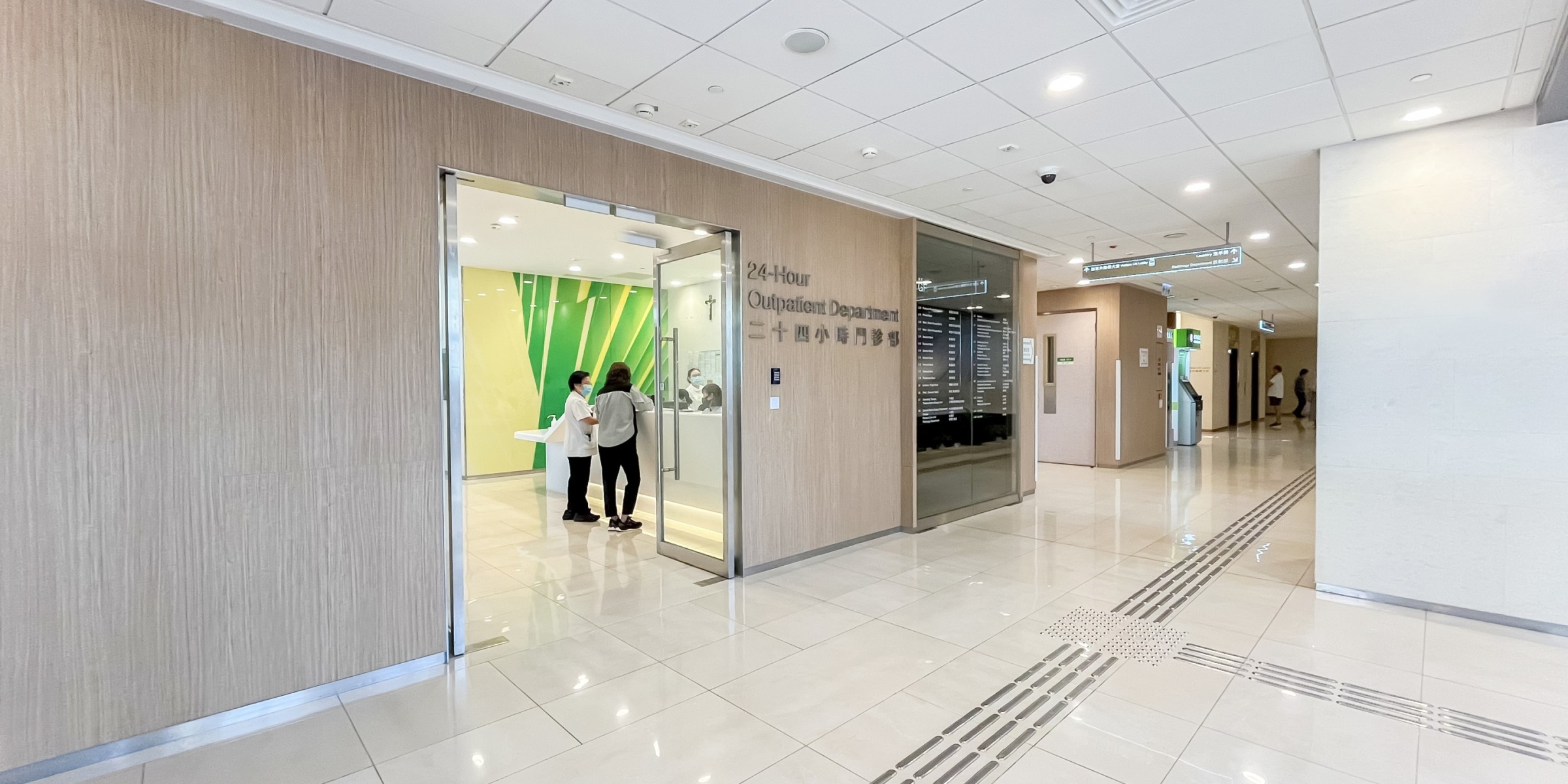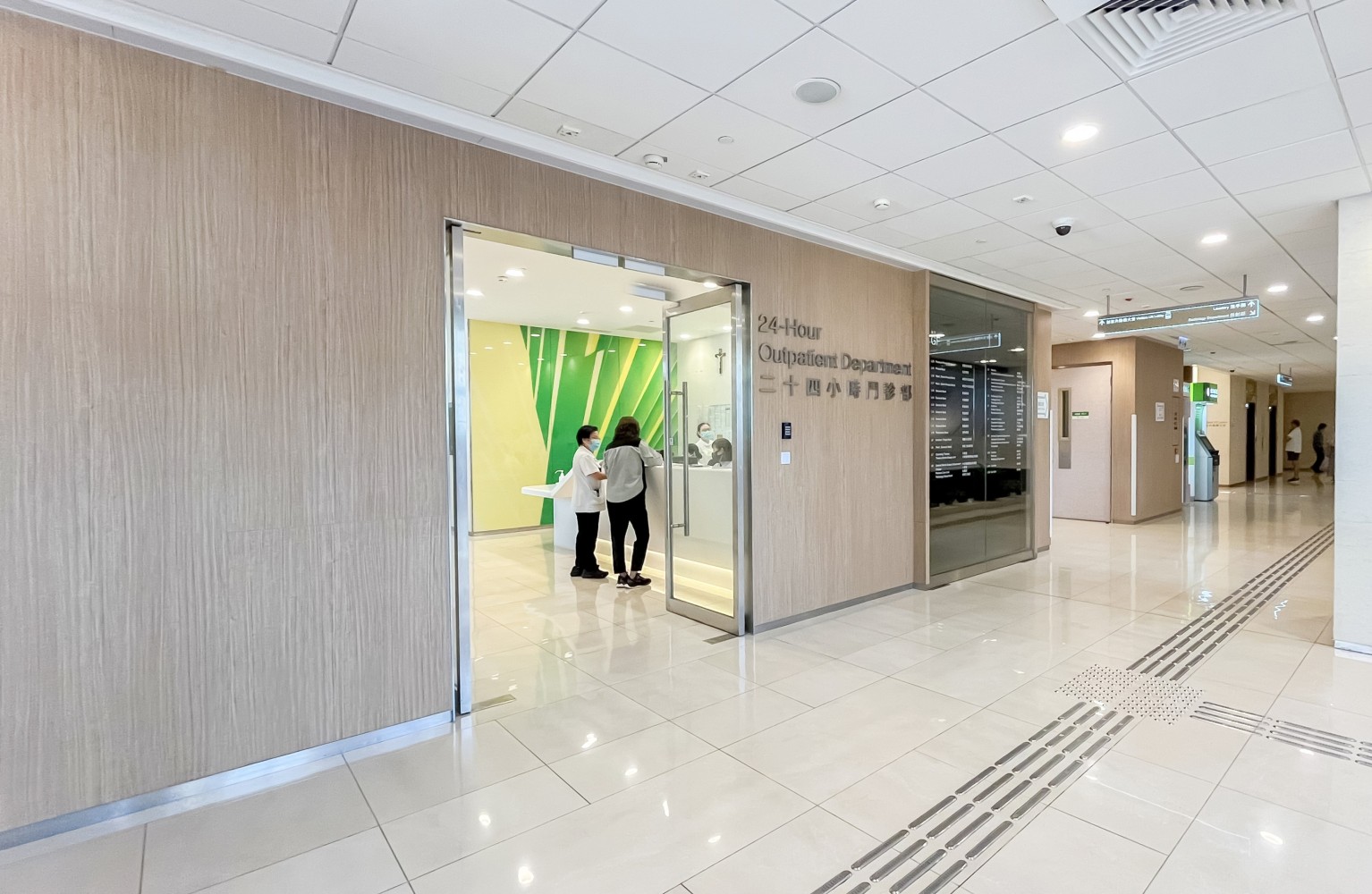 Outpatient Journey
Registration
Patients shall register at the reception desk using HKID card, Passport or Birth Certificate.
Triage and Preliminary Assessment by Nurse
In the triage station, our nurses will perform initial assessment for all patients. Patient will have their vital signs such as blood pressure, pulse rate and temperature measured.
Our Pharmacy and Accounts Department are located on 1st floor of Main Block.

Automatic Teller Machines are located on the ground floor of Main Block to facilitate patients' needs.
Request for Medical Record's Copy / Completion of Inpatient Insurance Claim Form
Patients should apply in writing if they wish to request for duplicates of their medical records or completion of insurance claim form. Request form and detailed hospital charges with procedure may refer to "Information Sheet for Patient's Data Request and Form". For enquiries, please contact our Health Information and Records Department at (852)2830 3779 during office hours or email to sph.hird@stpaul.org.hk.
Collection of Investigation Report
The investigation report will only be stored in respective department for three months. If the patient wants to collect the investigation reports within three months, please collect them in person or by authorized person during office hours. Please contact the hospital general hotline 2890 6008 for further enquires.
If the investigation reports were not collected within three months, the reports will be destroyed. If the patient wants to request for test reports duplicates, service charge is required, please contact the Health Information and Records Department (Tel: 2830 3779) for inquiries and application.
Service Hours and Contact Us
Service remains unchanged when Black Rainstorm signal or Typhoon Signal No.8 or above or Extreme Condition is hoisted
Monday-Sunday, including public holidays: